Full Sets with Display Case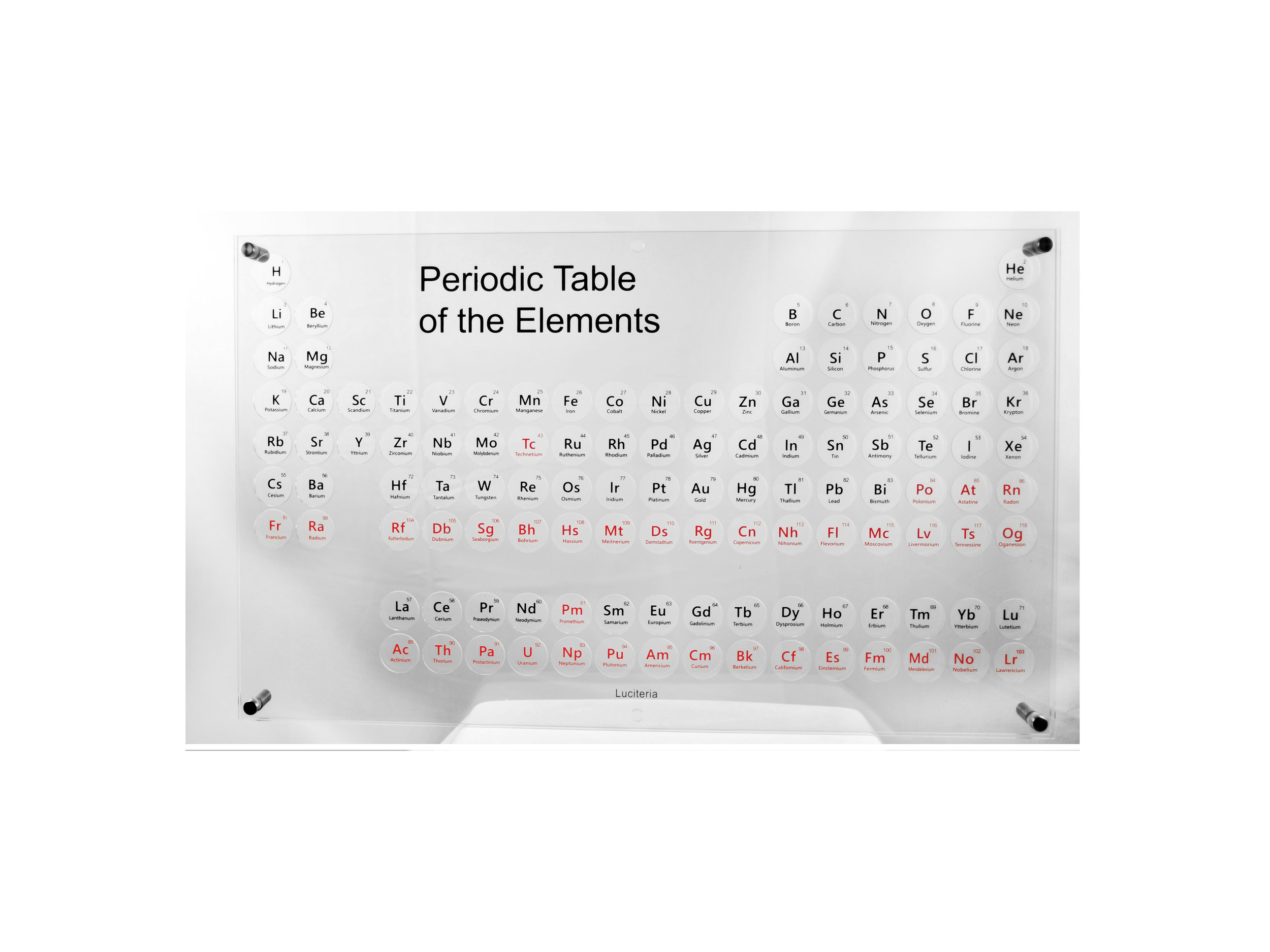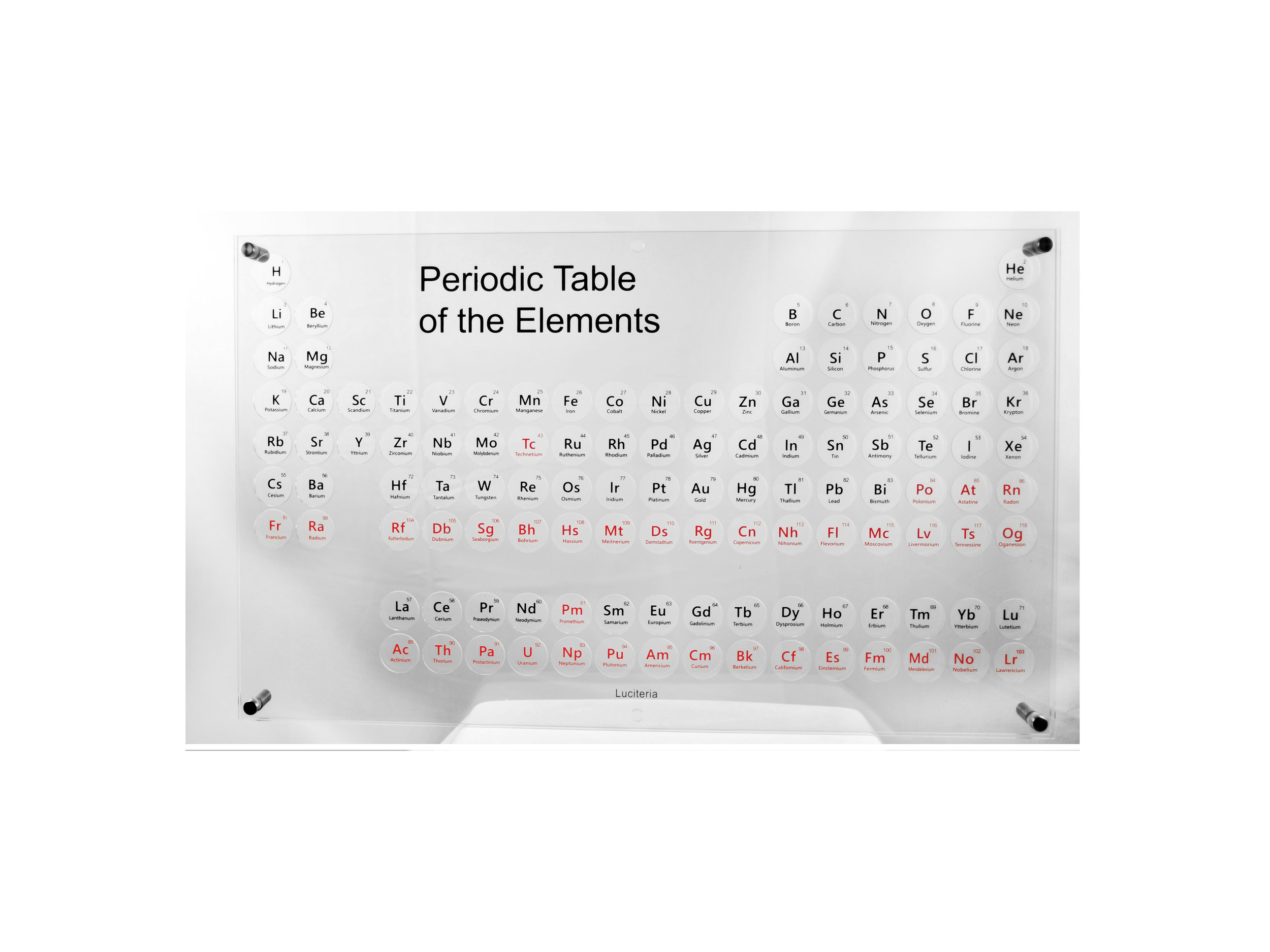 Full Sets with Display Case
For the science nerd in your family few gifts can match the utter coolness of owning a periodic table not as an ugly wall chart but as the real thing with each slot taken up by a pure piece of that element. And where these sets have in the past cost thousands and come in ugly cases Luciteria wants your collection to be both affordable and beautiful! While it can be wall mounted with additional support - not included - this was designed to lay flat as a coffee table display where gravity doesn't pull the samples out of the way (or onto the floor!). It measures 25.5"x15.5" (and about an inch thick) or 64x39x3cm
We start with a periodic table in acrylic colorfully yet elegantly printed with each element's name symbol and atomic number above which sits a cutout ready to hold an alltransparent screwtop container. Buying a plain case therefore allows you the cheapest entry into this fascinating hobby. Many elements in their pure or nearly pure form are easily accessible and joining the hunt is as fun as it is educational.
We offer also the option of buying sets that are pre-filled with beautiful, high-grade samples ready to go on display at a very reasonable cost.
The starter set is the first and most affordable of these. It comes with the case and 47 different elements each weighing at least a gram and being of 99% purity or higher. This set costs over a thousand dollars a la carte but buy it as a bundle and you pay only $495 plus shipping!
Next up is the same set as above but includes a gram of each of the eight representatives of the precious metals group (except silver which we added in the starter set) for a total of 55 elements. This set represents all the elements from the periodic table which are stable in open air. The cost of this set is $995.
Finally, the complete set includes another 27 elements which must be contained in ampules either because they're gases or because the oxygen in the air would quickly corrode them or they are themselves too corrosive to be kept in a plastic container. All of these ampules may be taken out of their containers for close inspection and as long as they're not mishandled will stay looking fresh and lustrous indefinitely. Fit for a 21st century science classroom or the kind of work office meant to impress, this complete set of 82 different pure elements costs $1595 plus shipping for a savings of over $600 versus buying each separately!