Copper metal 99.99%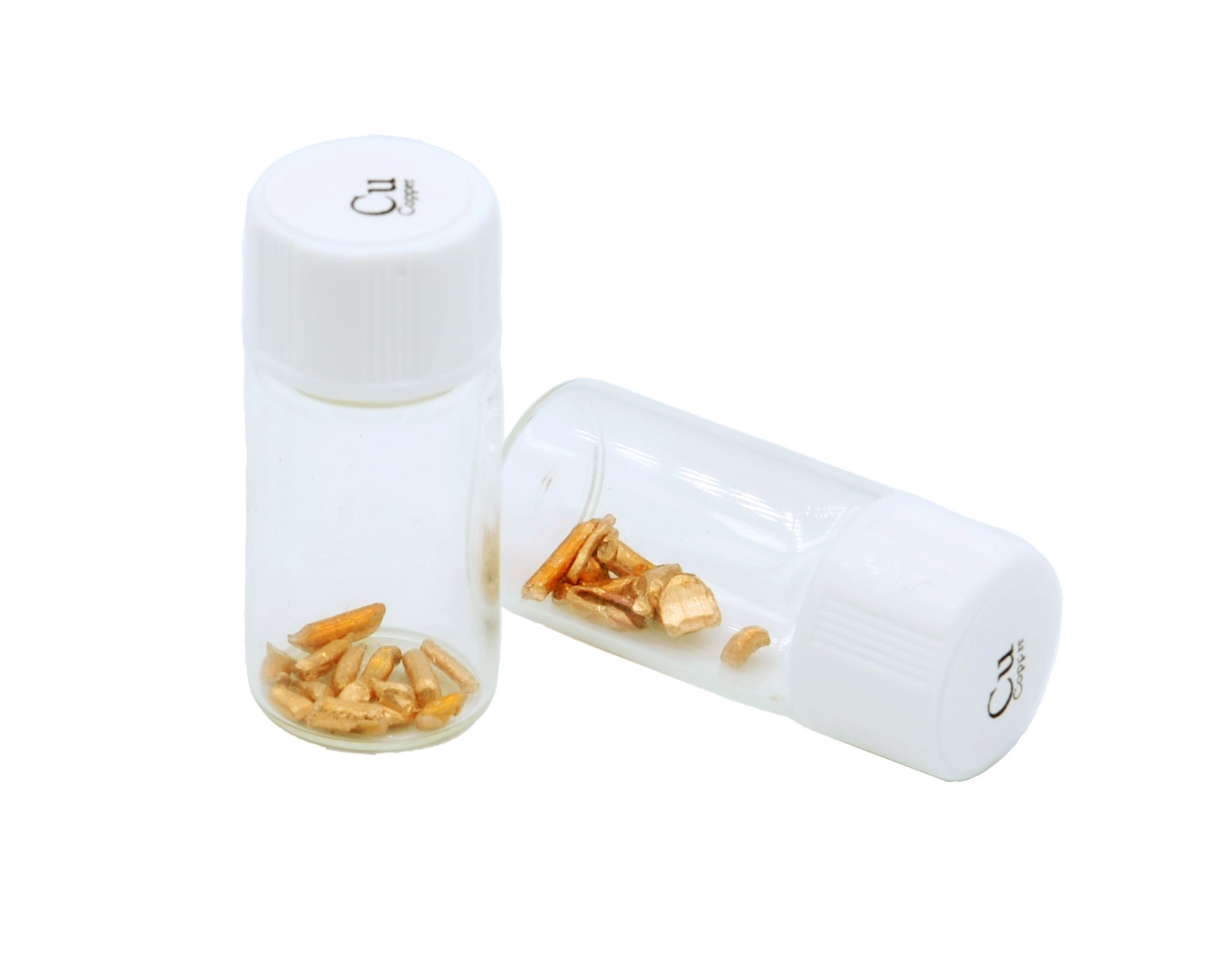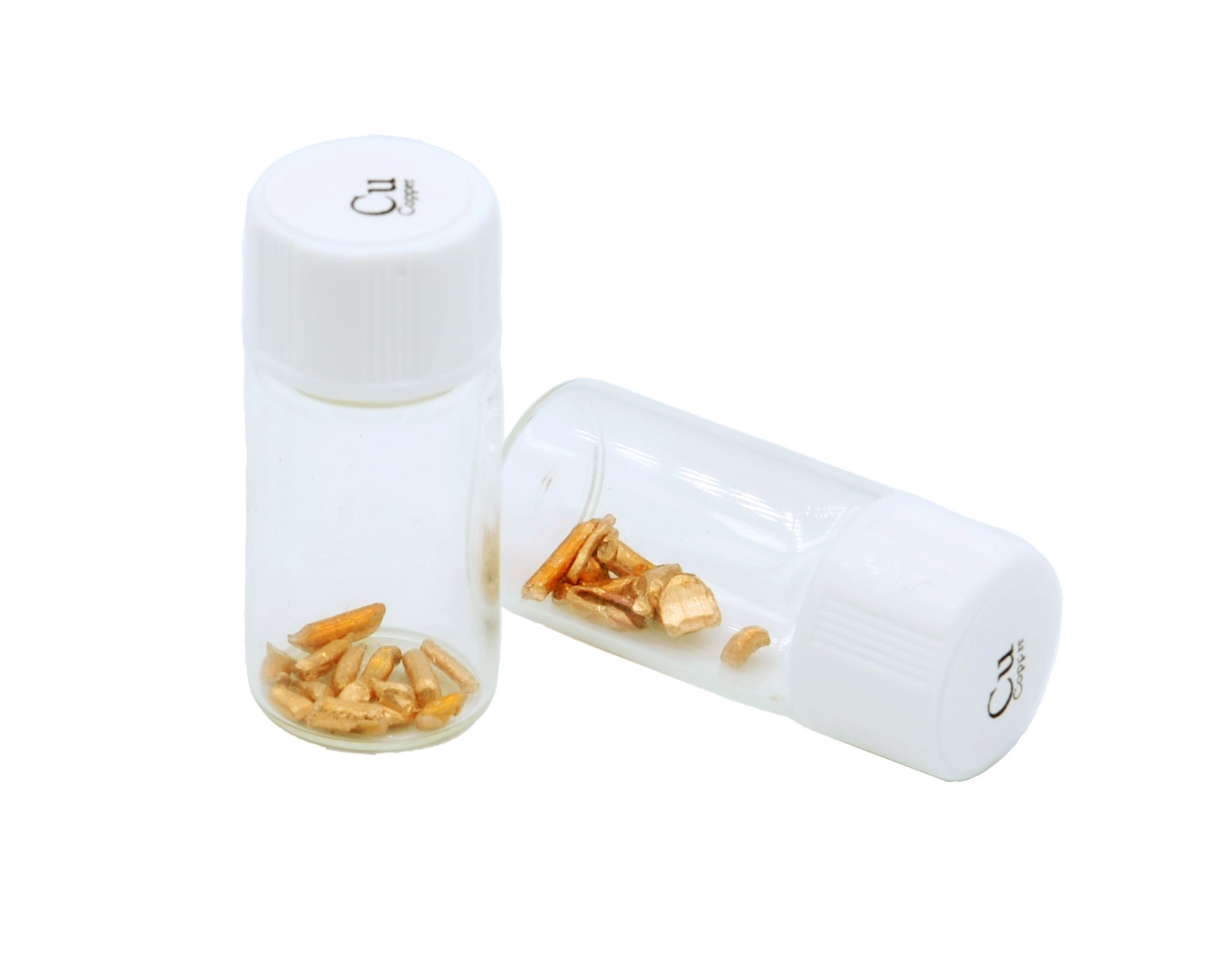 Copper metal 99.99%
Copper is one element that hardly needs an introduction. Coinage and wiring are probably the most immediately obvious uses but in actuality it's so intertwined in our everyday life that it would be difficult finding devices that don't have any copper in it.
Despite its ubiquity the price of copper has been steadily rising over the years. In fact, it is no longer used for low-valued coinage for this reason (pennies have only a paper-thin copper wash over zinc cores). And you've probably read stories of stupid criminals who wind up electrocuted as they attempted robbery of live wires for reselling to the scrap yard. All of this is largely because copper is actually not terribly common, it's just that it happens to be well concentrated in a few major ores.
For now though these price increases are trivial when it comes to owning a little for a collection. Here we have four-nines grade copper: higher than commercial grade copper used in plumbing but well below the crazy-high purities of audiophile speaker wire which can cost hundreds or even thousands of dollars per foot!
CAS 7440-50-8