Aluminum metal 99.996% pellets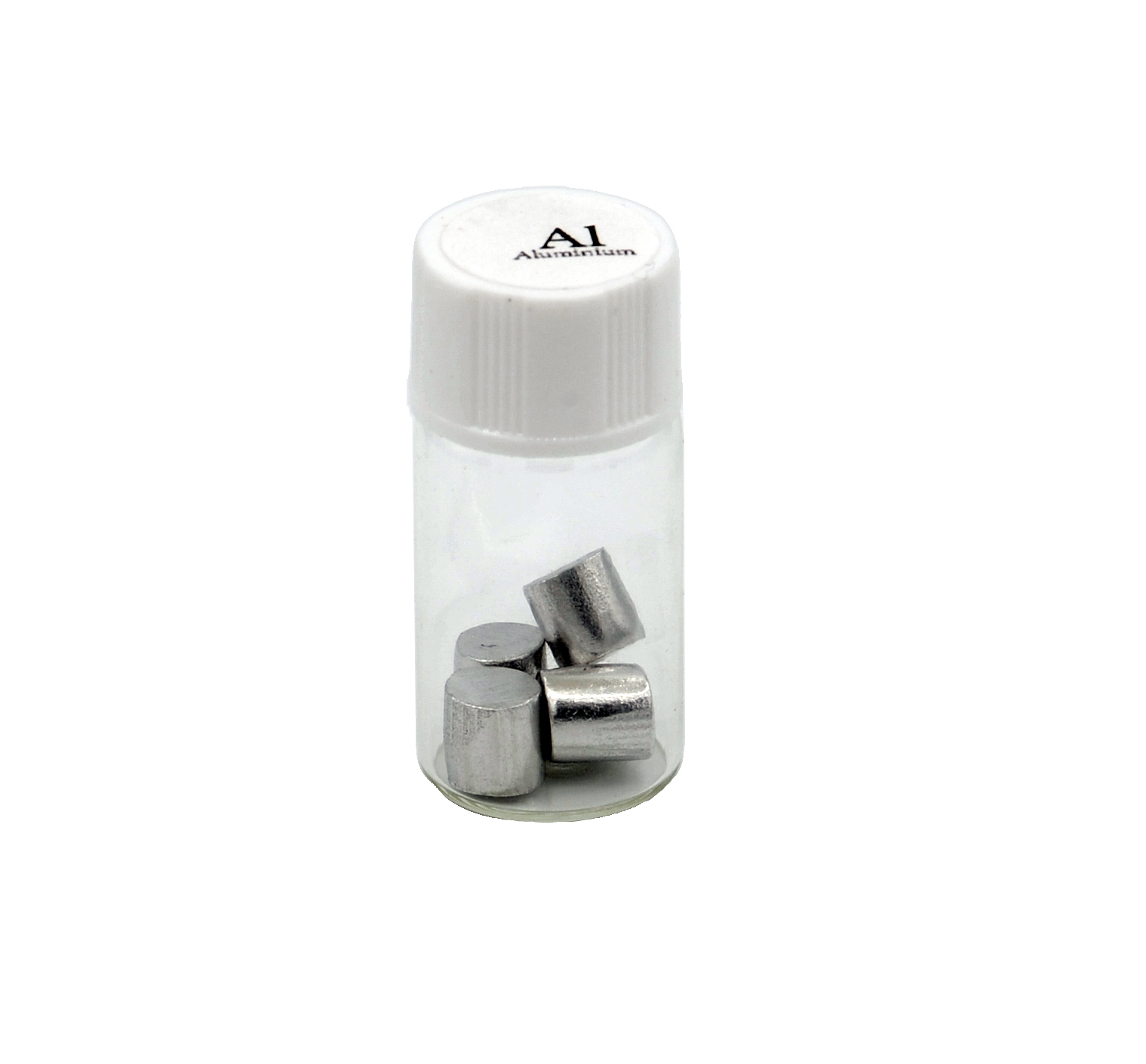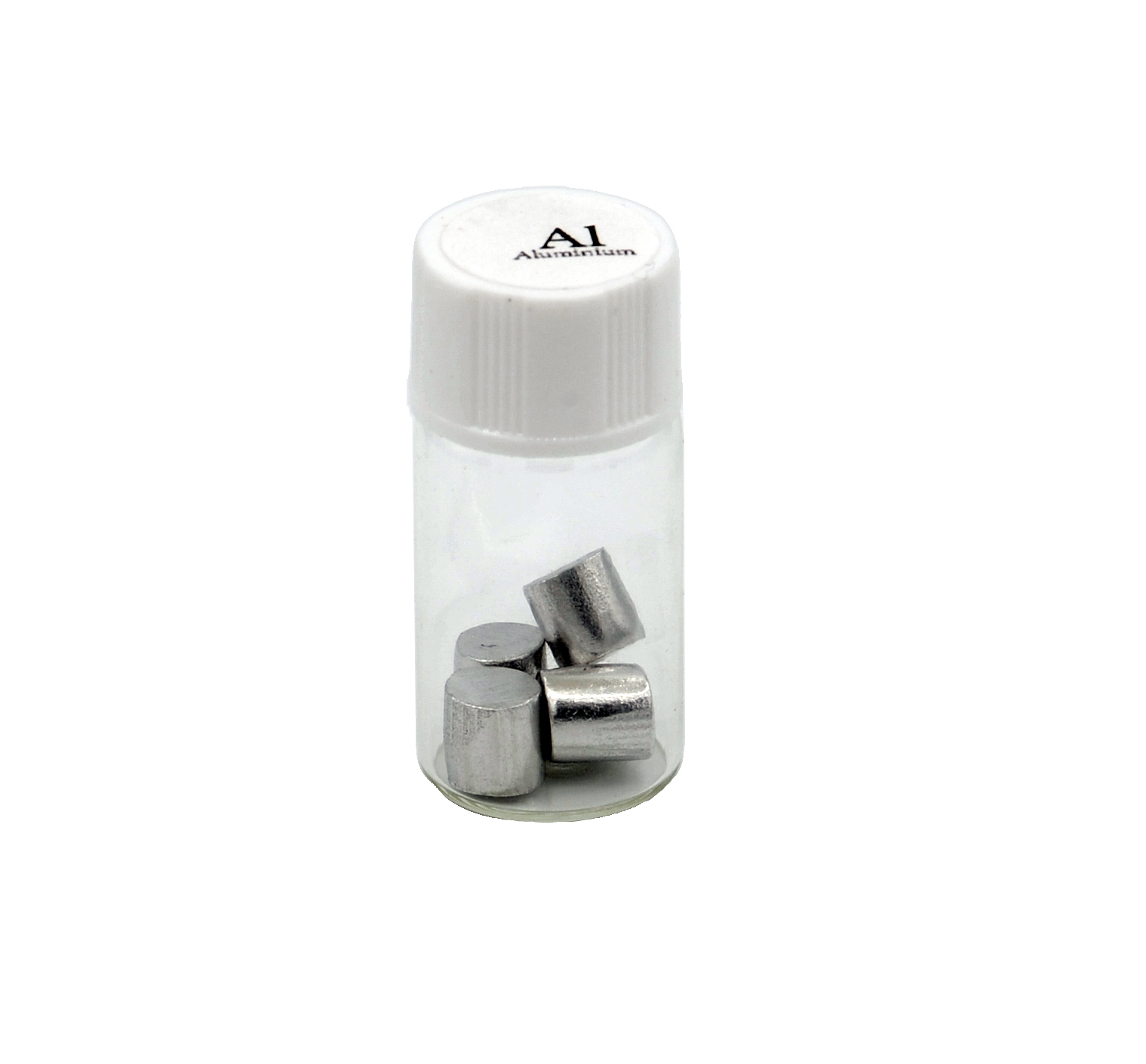 Aluminum metal 99.996% pellets
This aluminum is as far away from Coke can aluminum as meatloaf is from filet mignon. While all aluminum comes from industrial smelters the bulk of the metal that comes out of the foundry gets processed for general consumption; everything imaginable from kitchenware to car wheels to, yes, Coke cans. However, a comparatively tiny amount of that aluminum is diverted to be further refined.
One use of high purity aluminum is for making CDs and telescope mirrors where polishing brings out high reflectivity. This, combined with the metal's resistance to corrosion as well as its low cost, makes it a favorite for this type of uses.
So if you're longing for a higher grade of this ordinary element you can't go wrong with these little slugs!
CAS 7429-90-5