Technetium 50mm Lucite Cube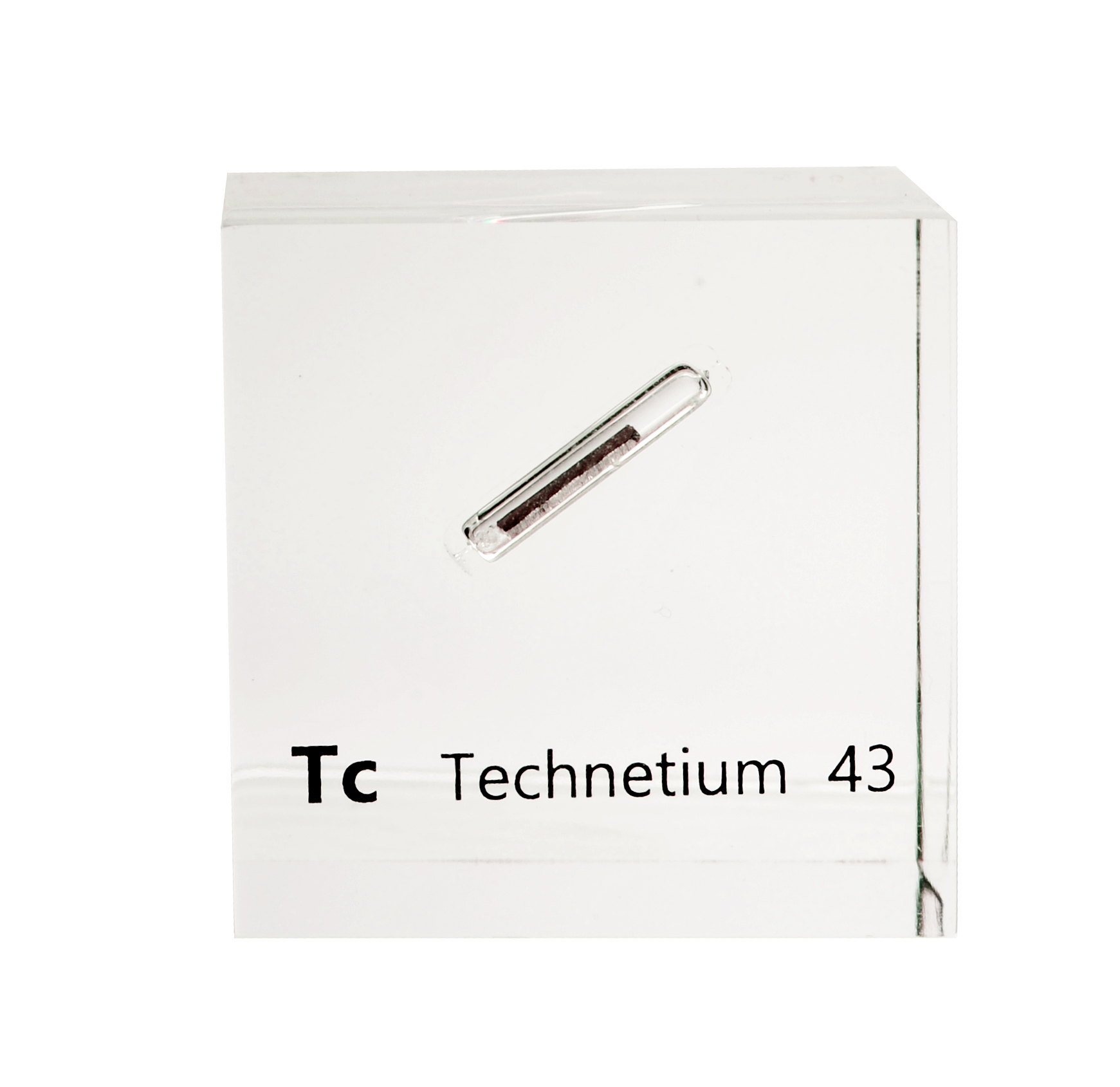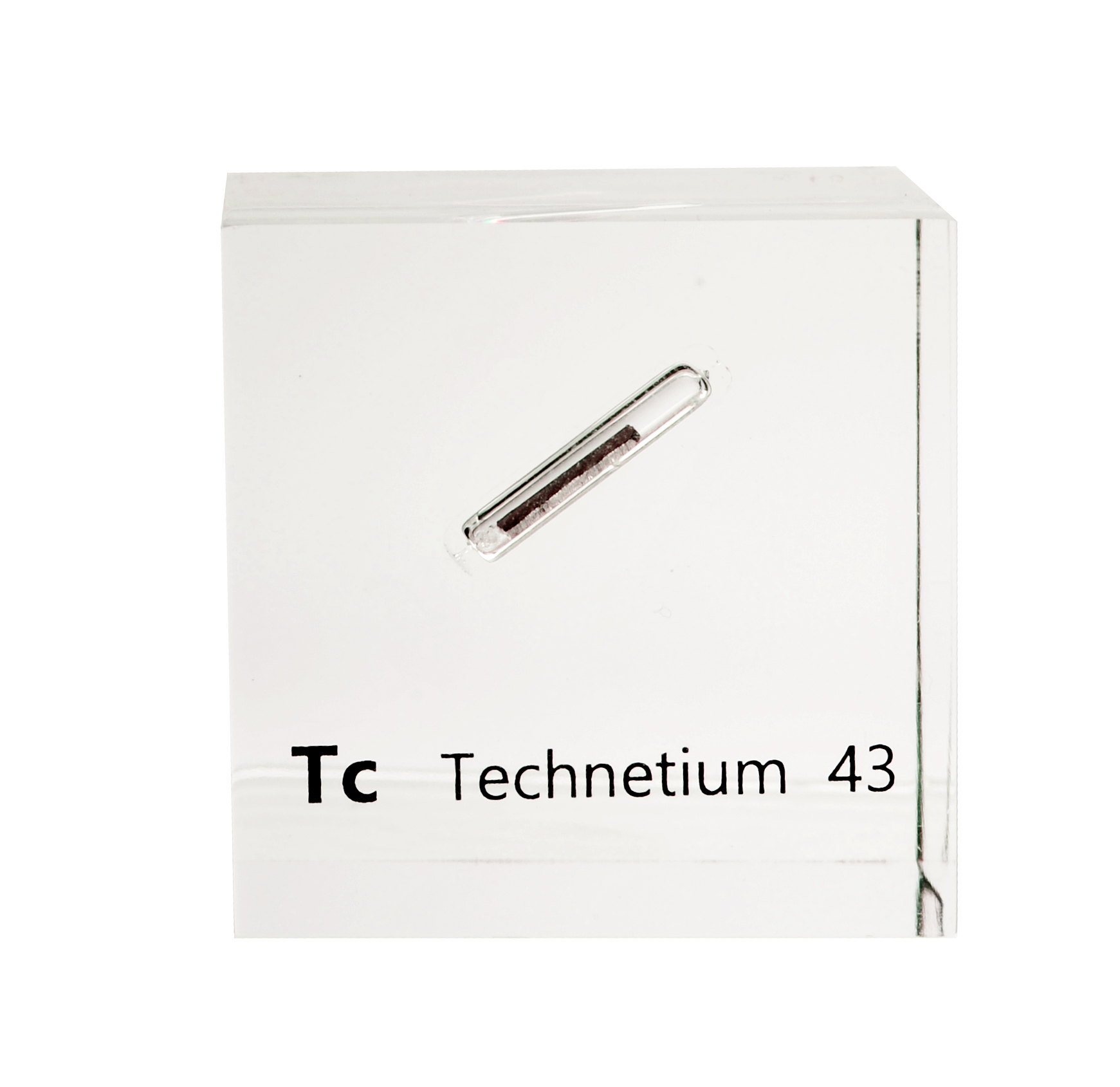 Technetium 50mm Lucite Cube
Without a doubt the crown jewel of our collection is this unique bit of the synthetic element technetium.
Ever since the first versions of Mendeleev's table came out, 19th century chemists were mystified by a hole smack in the middle of the chart. The hunt for Element 43 dragged on for many years until it was finally confirmed in 1936 - but only spectroscopically. The chemistry world would have to await several more years before the first macroscopic quantities of the pure metal became possible.
Every gram of coveted uranium-235 that is burned to make energy leaves nearly useless technetium in its wake; thus stuffing the back lots of nuclear power plants with so many unwanted drums of this and other radioactive waste. What little commercial demand for the element there is - as a diagnostic tracer in medicine - is fulfilled by a fast decaying isotope that comes as a byproduct of nuclear power generation.
But make no mistake. For all the literal tons of technetium sitting out there somewhere, nary a dust speck's worth of it is available to John Q Public. With exactly two point six jillion government regulations controlling the supply, transportation and ownership of radioactive waste in general it is all but guaranteed that nearly every atom of the metal stays out of the hands of ordinary consumers (which is actually a good thing come to think of it).
A very unique exception provided us with a rare loophole when our source was able to procure a small amount, we're told, as a souvenir during a scientific conference held in East Germany in the early 1980's. It is hard to underestimate the exceptional opportunity this chance encounter has provided for a 21st century element collector. To be sure, what is on offer here is a tiny - barely visible - amount of the rolls-off-your-tongue compound tetraphenylarsonium pertechnetate with formula (C6H5)4AsTcO4 and which is 11% by weight of the very stable isotope Tc99. The sample comes laid on a sliver of specially prepared aluminum which is then encased in a glass vial and finally embedded in our 5cm block of Lucite acrylic ready for display.
A seriously once-in-a-lifetime opportunity for the ultimate collector of scientific curios!