Curium 50mm Lucite Cube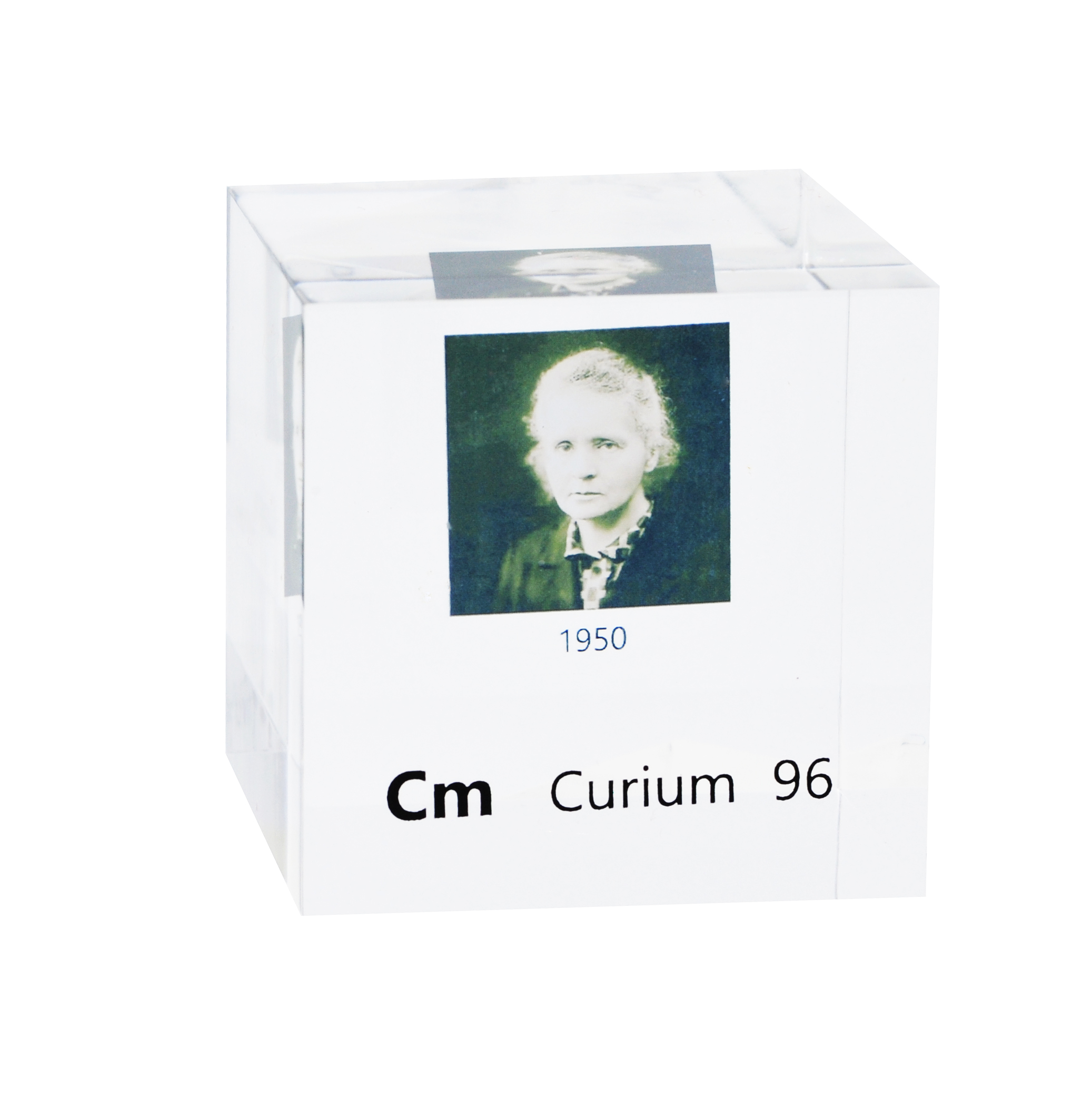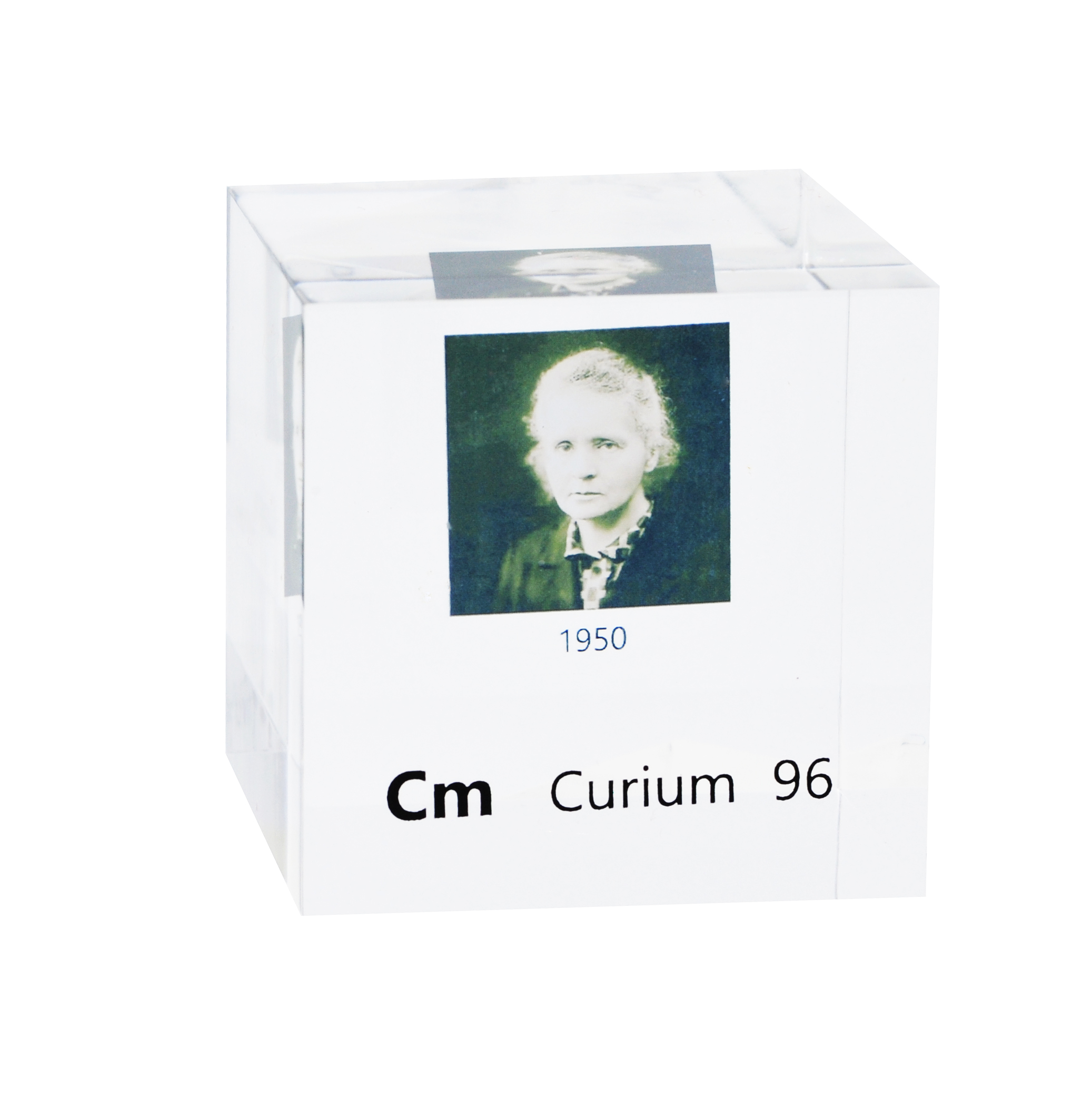 Curium 50mm Lucite Cube
This synthetic element was first prepared during the Manhattan Project years and would be the first of many to come to be named after a renowned scientist; in this case, of course, after the Curies whose work with radioactive materials earned them so many accolades.
The most unstable of curium's isotopes is so fiercely radioactive that its half-life is all of 162 days. So intense is the release of energy that the metal literally glows in the dark an eerie purple. On the other hand, its most stable isotope decays at a glacial rate of over 15 million years. Cm248 would be so benign that a fictional chair made of it would be safe enough to sit on for an entire lifetime without the slightest worry of receiving a harmful amount of radiation.
It would also be quite safe to own as a display element. But that's just not going to happen, you see, because the making of all curium isotopes is tightly controlled by nuclear regulatory bodies. And seeing that the material is fissionable means that if it weren't controlled someone of sufficiently nihilist bent could put a few pounds of it together to unleash an atomic disaster.
Not to worry since no amount of these curium-less acrylic cubes will reach critical mass. Well, theoretically a wall of them could fall over and be quite painful but at least the folks in hazard suits wouldn't need to show up.