Uranium 50mm Cube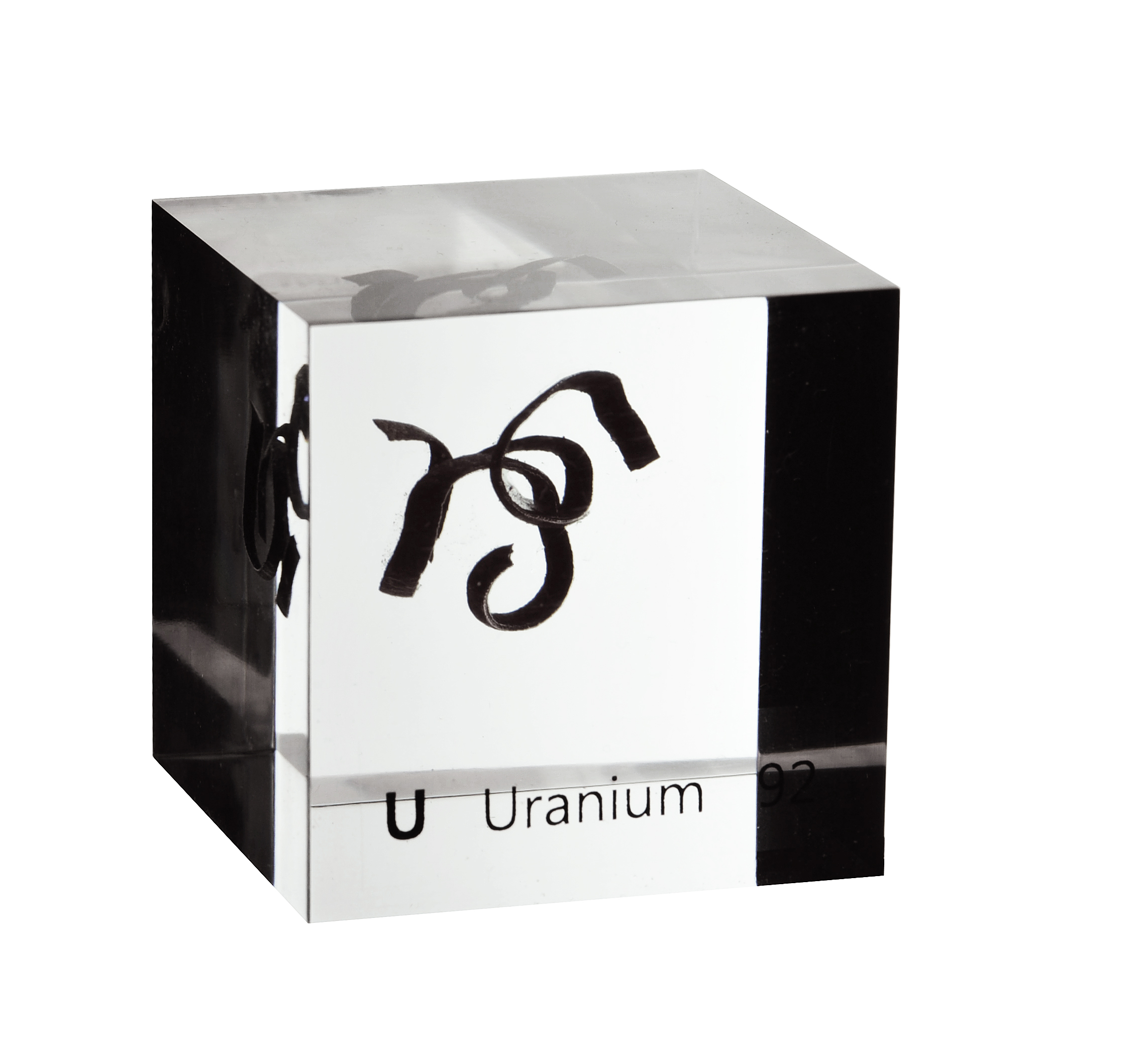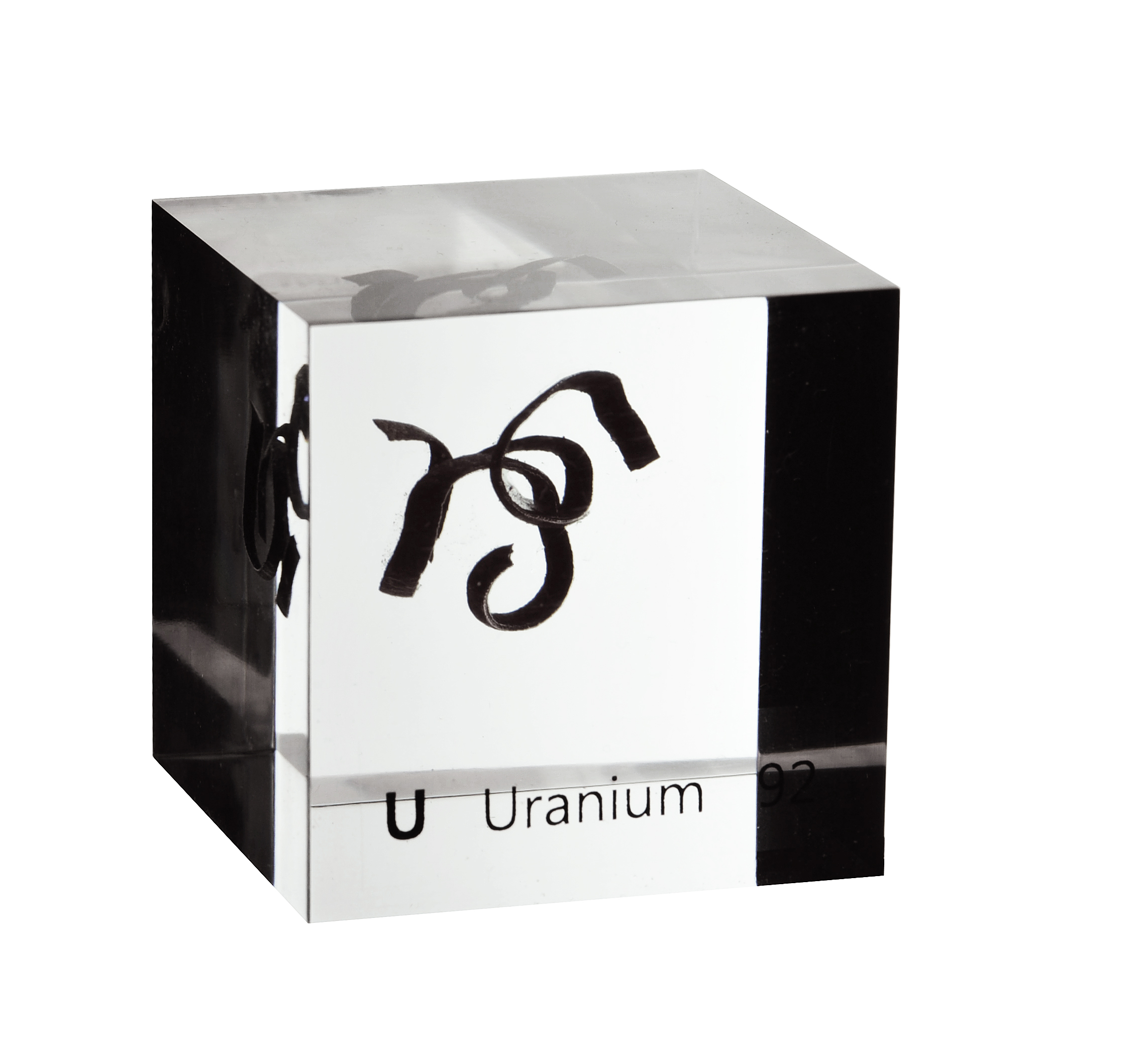 Uranium 50mm Cube
In this post 9/11 age many would be surprised to find that here in the U.S.A. at least it is perfectly legal to own real uranium. But... but what about terrorists and atomic bombs!? Nah. There's a huge difference between natural uranium and fissionable U-235. Like the specimen here, natural uranium is almost entirely composed of isotope 238 which is about as useless to a bomb maker as baking flour.
"But what about the radioactivity? Won't this stuff make me glow in the dark and sprout new body parts??"

Well, yes, to be honest. It could. But only if you had a tank-sized chunk of it. Otherwise, in a small piece like this, there's about as much radioactivity given off as holding a brick of granite. The thing about radioactivity is that there are different kinds. The alpha rays, given off by uranium, are the most destructive to living tissue. As the uranium atoms decay (break apart) they release a lot of energy in the form of high speed particles which are, at the molecular level, like cannon balls going through a living cell. However, these cannon balls are so comparatively large that they're easily stopped by the first thing that gets in their way which means that it's very easy to shield. In fact, air itself is enough to buffer the radioactivity so that at an inch or two away from the metal you would be at a safe distance.
Private ownership of uranium in any form is automatically a highlight feature in any group of scientific collectible but this is truly a presentation piece meant to impress. These coils of pure uranium are arguably the most visually arresting way to show off this metal. Being behind an inch worth of acrylic its radioactivity is effectively shielded it is therefore completely safe to hold (and gawk at). It may be safe and all but that doesn't make it easily available as its manufacture is nevertheless tightly regulated by the government.... and you never know when Uncle Sam might change his mind about the public owning uranium so snap it up while you can!