Hydrogen (tritium) 50mm Lucite Cube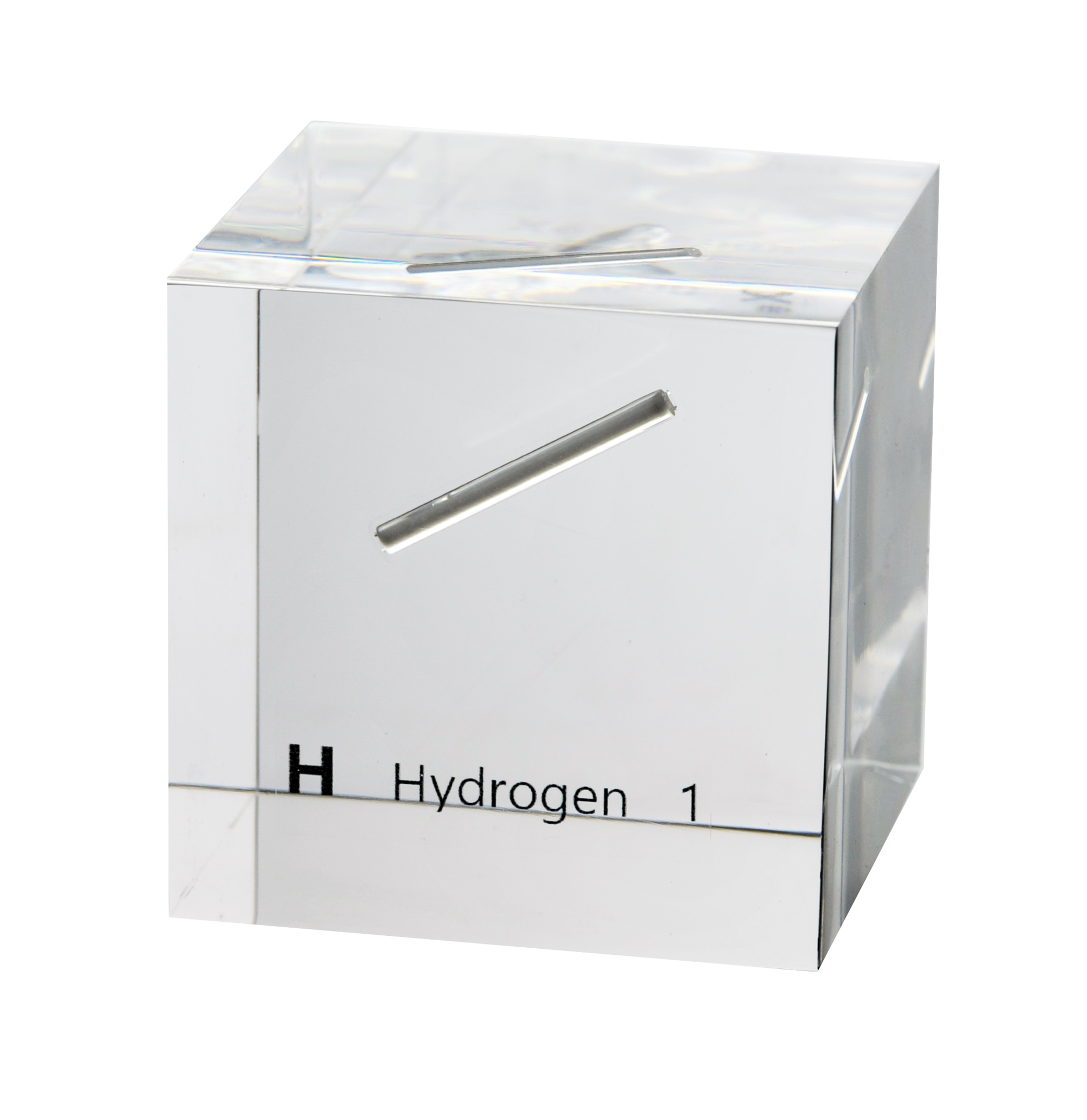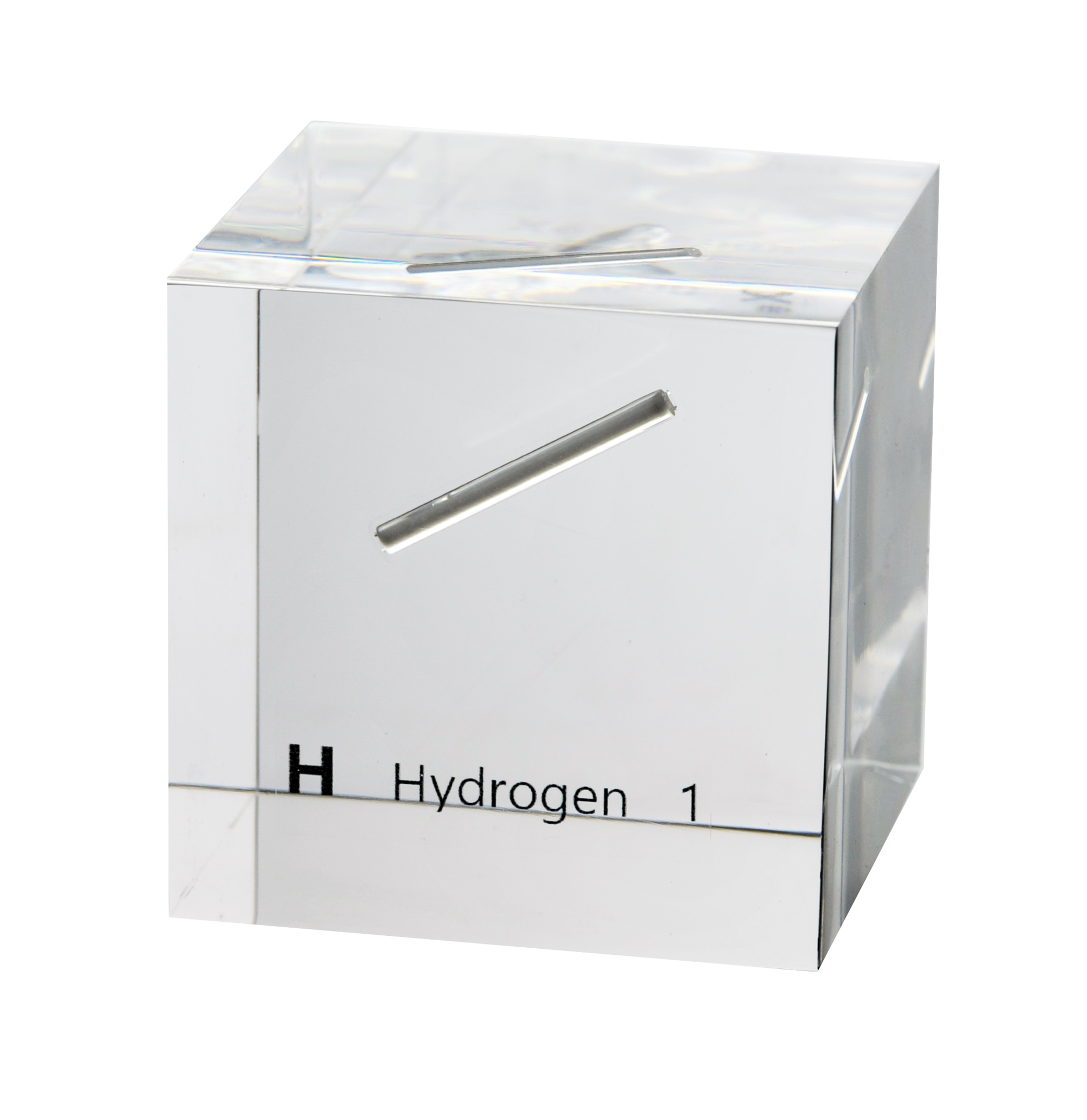 Hydrogen (tritium) 50mm Lucite Cube
Anyone who's taken high school chemistry knows that it all starts with hydrogen. It is the simplest and most abundant atom in the universe. It powers the sun and combined with oxygen gives us water therefore making it essential for all life. However, there is a much less known 'flavor' of hydrogen. Whereas normal hydrogen consists of a single proton, tritium (as the name alludes) is a proton-neutron-neutron trio.
In nature, however, this arrangement is not stable and one of the neutrons is eventually expelled leaving behind an exotic form of helium. This process of atomic decay means tritium is radioactive. Each and every second from the time this man-made oddity is created a number of atoms break down until there is no more tritium left. The rate of decay is known as its half-life; that is, the theoretical point in time by which 50% of the starting mass has decayed. For tritium this figure happens to be about 12 years.
Now, the neat thing about this process is that tritium's decay releases electrons. When an electron is kicked out of its normal orbit and happens to collide with a special class of chemicals known as phosphors the reaction produces light. Phosphors, of course, are ubiquitous in modern life as the magic that makes LCD screens possible. But where the energy that activates these phosphors on your TV and cell phone comes from an electrical current, the energy from radioactivity's decay can be likewise harnessed to accomplish the same function.
Tritium is a very low level source of radioactivity that poses virtually no threat to human life. It is most often used to make luminous paint such as on dials. Unfortunately, it is an expensive material to make which limits its commercial use to applications where only small amounts are necessary.
In this cube we have captured a small vial filled with tritium gas and which is lined with the brightest phosphor available. Appearing unremarkable during the daytime (looks like a toothpick in a block of plastic) as soon as the lights are turned out the vial comes to life with an eerie blue glow guaranteed to captivate. And unlike glow in the dark toys this blue light will not dim and should stay bright enough to be easily seen for at least a decade to come!